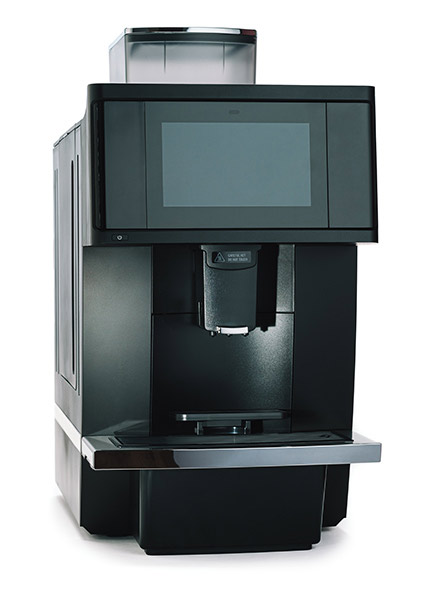 CE 511 Coffee Machine
This fully automatic coffee machine with grinder from our own COFFEE EXPERTS product line meets even the most demanding technical and design requirements. It is suitable for small and medium sized offices with high daily coffee consumption.
The coffee machine can be connected to the mains water supply so there is no need to worry about refilling the water. If you do not have a connection, you will appreciate the capacity of its 1.8 liter water tank. The fully automatic coffee machine will take care of the preparation on its own, all you have to do is choose the type of beverage.
The layout of the buttons on the display can be adjusted as well as the parameters of individual drinks, such as the ratio of water and coffee. The greatest advantage of this coffee machine is the ability to prepare coffee and milk foam at the same time.
Coffee Machine Properties




Ristretto, Espresso, Espresso doppio, Espresso macchiato, Cappuccino, Caffè Americano, Flat White, Latte macchiato, milk foam, hot water

Possibility to install the Nayax payment system with unlimited volume of transactions (accepts payment cards, chip cards, mobile payments and PayPal)

7" diagonal
Possibility to play videos and photos


Width: 303 mm
Height: 582 mm
Depth: 511 mm

Easy daily cleaning. Possibility of connection to the waste system



COFFEE EXPERTS Coffee Machines to choose from
We rent a wide selection of coffee machines, we have a solution for every office.
Treat yourself to professional services for your office