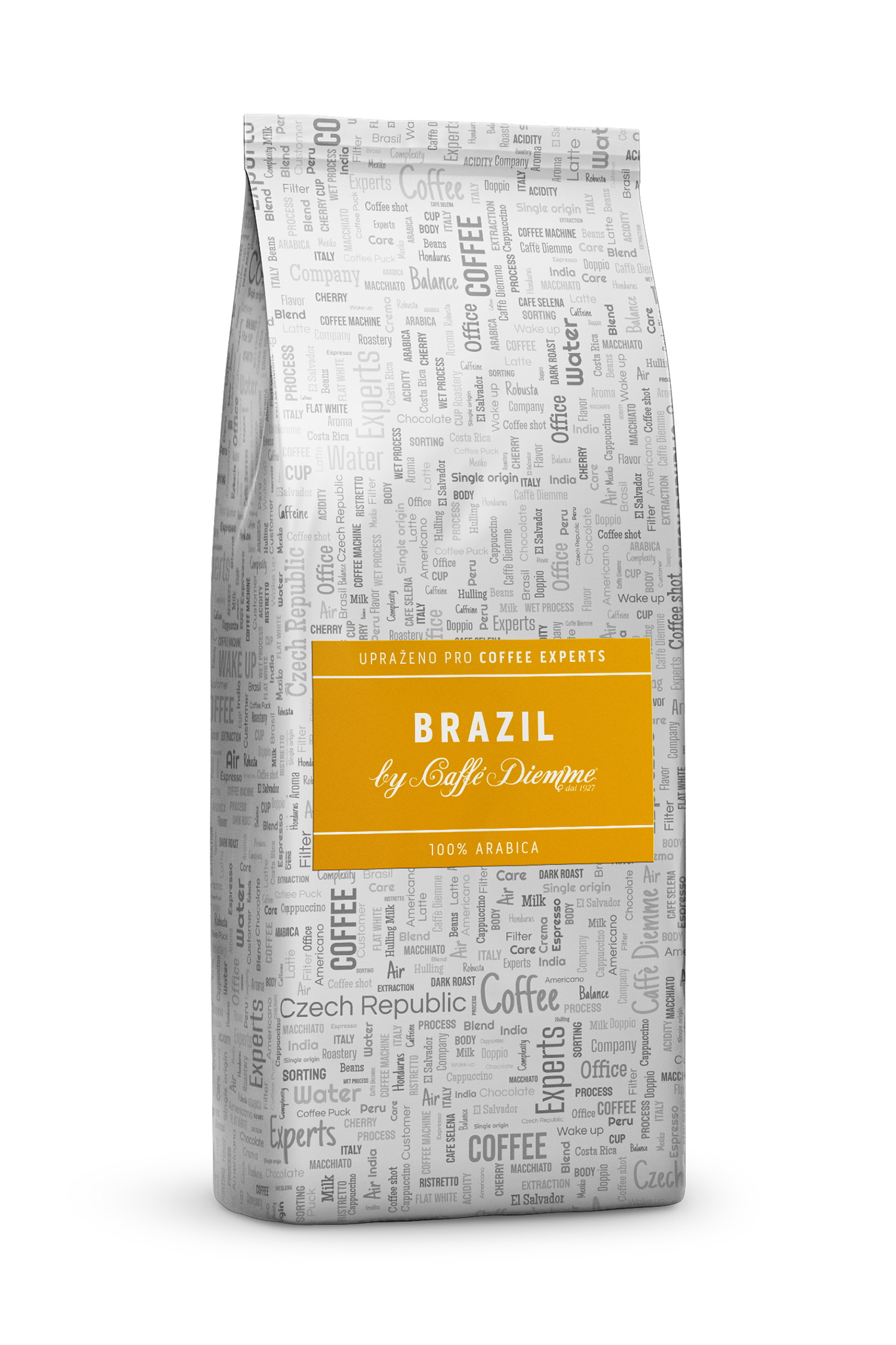 BRAZIL by Caffè Diemme
Brazil coffee is a single-origin Arabica. The coffee beans are processed using the dry method. The coffee has an intense chocolate aroma, a pleasant taste and a long-lasting aftertaste. The acidity is low and the coffee has a very rich body. A cup of this coffee is very balanced thanks to the medium-high sweetness.




Brazil, Alta Mogiana, São Paulo 100% dry processing

RECOMMENDED PREPARATION FOR WMF AND COFFEE EXPERT COFFEE MACHINES
Quantity of coffee 11 grams
Temperature 93 °C
Resulting weight of the drink 26 grams (single),
52 grams (double)
Length of extraction 25 seconds
Extraction ratio 42%
(Tested on a WMF 5000 S+ coffee machine)


Premium coffee to choose from
With its almost 100-year history, the Caffè Diemme brand is a guarantee of full enjoyment of quality ground coffee.
Treat yourself to professional services for your office