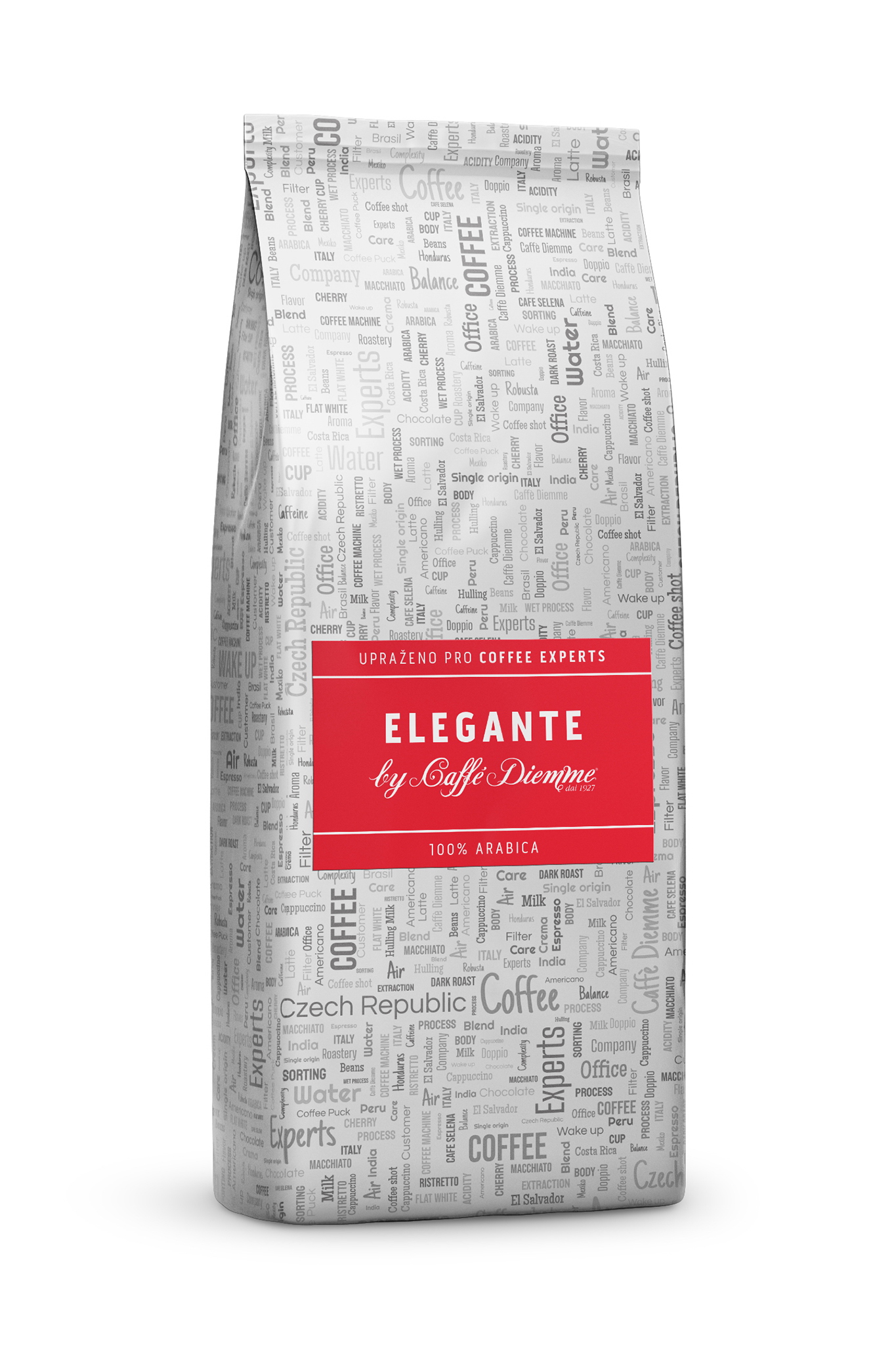 ELEGANTE by Caffè Diemme
The Elegante blend consists of four types of 100% Arabicas, which are processed using the dry and washed method. The coffee has an intense fruity aroma, a pleasant taste and a medium aftertaste. The acidity is lower, the sweetness is medium and the body is very rich, making a cup of this coffee very balanced.




Brazil, Alta Mogiana, São Paulo dry processing
Colombia Caldas, Antioquia washed processing
and Valle del Cauca
El Salvador washed processing
Honduras washed processing

RECOMMENDED PREPARATION FOR WMF AND COFFEE EXPERT COFFEE MACHINES
Quantity of coffee 10,5 grams
Temperature 93 °C
Resulting weight of the drink 26 grams (single),
52 grams (double)
Length of extraction 25 seconds
Extraction ratio 40,3%
(Tested on a WMF 5000 S+ coffee machine)


Premium coffee to choose from
With its almost 100-year history, the Caffè Diemme brand is a guarantee of full enjoyment of quality ground coffee.
Treat yourself to professional services for your office