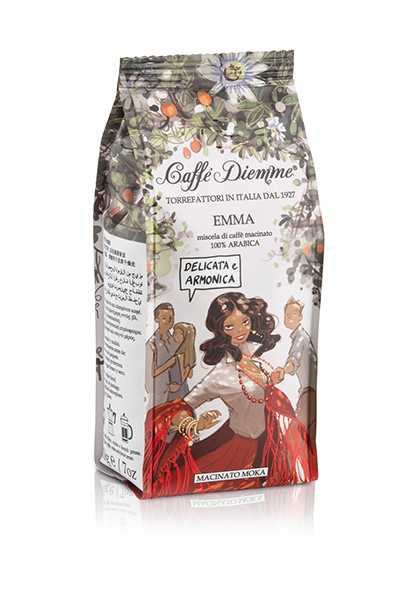 EMMA by Caffè Diemme
Our Emma blend has three types of 100% arabica beans, processed by the washed method. The coffee has a pleasant taste with hints of chocolate and sweet notes of citrus. Concluded with a long-lasting aftertaste. Medium acidity and a rich body make for an enjoyable cup of coffee that will awaken the senses.




Nikaragua / washed processed
El Salvador / washed processed
Etiopie / washed processed



Premium coffee to choose from
With its almost 100-year history, the Caffè Diemme brand is a guarantee of full enjoyment of quality ground coffee.
Treat yourself to professional services for your office