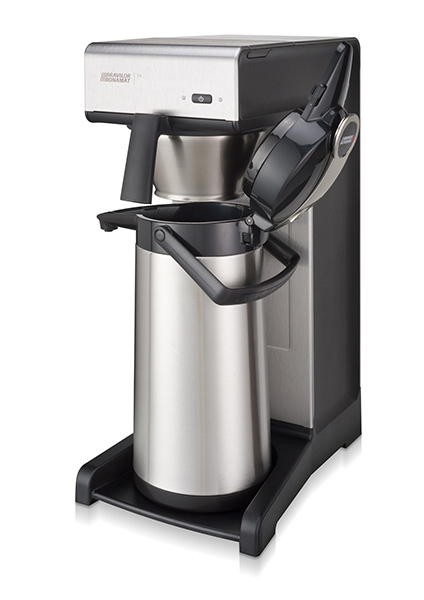 BRAVILOR BONAMAT THA
You can use the Bonamat THA stainless steel drip coffee machine wherever you need to have a sufficient amount of pre-prepared coffee. A large portable 2.2 liter thermos will be appreciated by your colleagues in the morning and by listeners in a large meeting room.
The main advantage of this coffee machine is the possibility of connection to a water supply, thus avoiding constant water replenishment. Brewing 2.2 liters of filter coffee takes about 8 minutes. You don't have to watch the preparation in any way, the coffee machine will alert you with a signal when it is done. The stainless-steel interior makes for an easy clean.
The Dutch company Bravilor Bonamat is the number one in coffee filtration. They have been producing drip coffee machines, fully automatic coffee machines and hot water dispensers for over 70 years. To this day, it has remained a family business, based on the quality and long life of its devices.







Width: 235 mm
Height: 545 mm
Depth: 406 mm




Main or manually according to the client's needs
Bravilor coffee machines to choose from
Treat yourself to professional services for your office